Employers
Inspire everyone.
Sacrifice nothing.
Dental plans and car schemes are all
well and good, but when have they
ever made someone giddy with joy?
Go ahead, make their day.
Techbenefits is more gratifying. With just a small monthly salary deduction, employees unbox new technology to make them smile without any hassle or delay. And because happy people make happy teams, you benefit from an engaged, motivated workforce at no extra cost to your business.
HOW IT WORKS
Inspiring your
people is a doddle.
All the best technology is intuitive. And
that goes as much for our own systems as
it does our products. We've designed a
paper-free process that's easy to manage
from start to finish.
How it works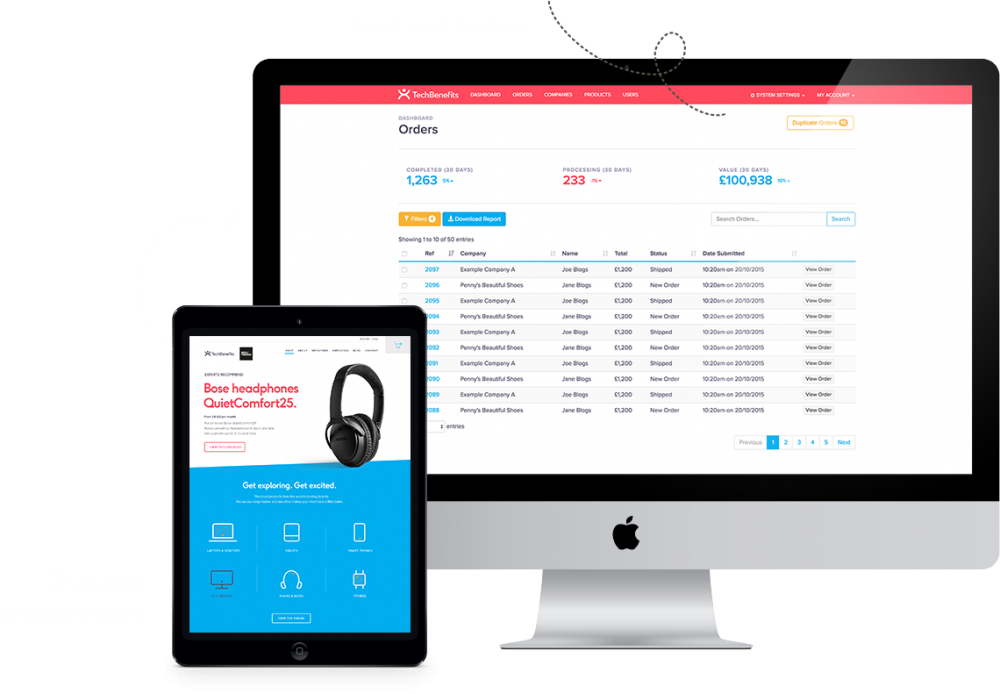 How does it all work?
Step 1

Employer
signs up

We get in touch and make it all official.

Step 2

Scheme is
launched

We help the business spread the word to employees.

Step 3

Employees get
shopping

Using a secure, online store that's branded for the business.

Step 4

Monthly salary
payments

But take the tech home straight away - making their lives that bit better.
Get in touch
Support
Support that just won't quit.
Support for administrators
We'll contact your scheme administrator as soon as you sign up to explain how everything works, our systems and the part they play.
Support for shoppers
This one or this one? From your new company portal, we offer your people impartial, expert advice on picking the perfect product for them.

Support for the future
With every new product, our certified technicians will help the owner set it up, use it and provide ongoing help for the term of the scheme – including servicing and manufacturer's warranty repairs in the first year.


Support for payroll
Your number crunchers may need specific technical advice on payroll options. We've carefully selected Service Providers who can provide exactly this.